Tri Marine provides transparent, cost-effective supply chain solutions for tuna and tuna products through its vertically integrated group of companies. Supply starts with tuna from the company's owned, affiliated and contract fleets processed through owned or contract plants, with support from Tri Marine's global network of commercial offices.
Tri Marine is a leader in fishing sustainability initiatives that emphasise collaboration with stakeholders in the private, public, and non-profit sectors. This commitment to sustainability extends to the company's environmental and social practices. Tri Marine is one of the founding members of the International Seafood Sustainability Foundation. It co-chairs the Tuna Sub-Group of the Seafood Task Force, applying the Seafood Task Force Code of Conduct to its suppliers globally.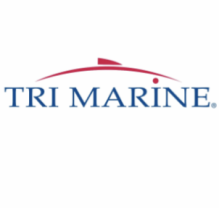 Supplying to
On the Podium

Tri Marine is one of the three largest global tuna traders handling about 500,000 metric tonnes of tuna annually, representing roughly 10% of the global tuna catch. This makes its responsibility of pursuing best practices of paramount importance.
Bolton Group

In 2018, Tri Marine was fully acquired by Italy's Bolton Group - a privately-owned, large fast-moving consumer goods company specialising in food, household and laundry care, personal care and well being, beauty care and adhesives products. Bolton's leading tuna brand, Rio Mare, is sold in over 30 countries globally. Pole-and-line and handline tuna sourced from the Solomon Islands and Indonesia are used in some of Rio Mare's tuna product range.
Community based

Tri Marine is committed to helping ensure the benefits of fisheries are captured not just by distant markets, but also by those closest to the resources. Tri Marine has invested in fishing and processing bases that provide important socio-economic benefits to coastal communities and Pacific island countries. Best-in-class employment practices are in place, ensuring staff have wages and benefits that help their families and community maintain a healthy standard of living. This has a downstream positive impact of supporting local businesses, as well as regional and international commerce.
All-rounders

Tri Marine is involved in all parts of the supply chain. Their activities include fishing, trading, processing and marketing with offices and operations in strategic locations around the world. With a presence in all major tuna producing areas, they can provide a flexible and strategic supply solution for their customers.
Tri Marine's mission to provide sustainable, high-quality products to tuna markets around the world aligns well with IPNLF's work in supporting one-by-one tuna fisheries. We're proud to be their partner in efforts to support a sustainable tuna industry.

—
Company Policies and Reports
As a fishing company, Tri Marine believe sustainability means more than just protecting fisheries resources. It is also about communities, fishing heritage, and a commitment to feed a growing population one of the healthiest proteins in the world. Tri Marine is implementing industry-leading sustainability policies that emphasise collaboration with a range of stakeholders in the private, public and non-profit sectors.  
Fisheries Improvement Toolbox (FIT) Engagement
Tri Marine's wholly-owned subsidiary National Fisheries Developments Ltd. has four fishing vessels in its MSC-certified pole-and-line fleet operating from its base in Noro, Solomon Islands. In addition, Tri Marine works with trusted suppliers to source fully traceable MSC-certified and comprehensive FIP pole-and-line and handline tuna from Indonesia.