Product
Sirena Tuna Kale & Quinoa Salad With Tuna
Sirena
This salad combines three-star superfoods – kale, quinoa and tuna - to create a delicious and healthy meal that can be enjoyed on its own, or brilliant as a filling side.
100% pole-and-line, 100% of the time. Sirena products ensure quality and sustainability in every jar, can or pouch. Check out the Sirena website for more inspiration to twist your tuna.
Bringing the tradition of Italy into the heart of Australia, try this tasty pole-and-line tuna!
Find out if this product is in stock
Pole-and-line!

Sirena products are pole-and-line 100% of the time.

This means you are picking a product that has been fished with the greatest sustainability in mind, for the fisher, for the fish, and for the ocean.
Inspiration needed?

The Sirena website is packed full of online recipes to show you how to create the tastiest tuna dishes!
A Story to Tell

Sirena tuna was born in 1956 by a young migrant family that came from Italy over to Australia. As a family, they crafted the perfect product. Now distributing all over the world, Sirena has kept their family values of quality and sustainability at the core of their business: their product is as good for the ocean as it is good for you.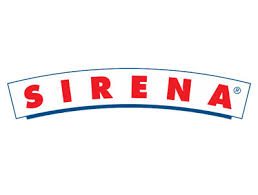 Sirena is a well-known and trusted iconic brand. It is Italian inspired but born and bred in Australia since 1956, founded by the Valmorbida family, today it is still 3rd generation owned. Sirena is premium quality and we're proud of it. Quality is something we never compromise. Our tuna is chunk style yellowfin tuna, pole & line caught with a unique olive oil blend and all natural ingredients packaged in our iconic yellow can. Best practice sustainability is part of our DNA. We care and lead in acting responsibly for our planet and our community. It's a commitment that we made over 30 years ago. We are one of very few brands that only use Pole & Line caught tuna, as it is the most sustainable sourcing method. 100% Pole & Line caught minimises the impact on the environment as it's the most selective fishing method minimising by-catch, reducing ocean plastics and supporting local communities. In addition, through our code of ethics and contractual agreements we ensure adherence to fair labour practices.
Find out more about

Sirena
This fishing method provides the most selective targeting of tuna possible, with minimal bycatch of non-target fish and marine wildlife like dolphins, turtles and sharks. Pole-and-line fishing targets schools of tuna near the ocean surface, and therefore only needs to use short lengths of line on each pole, typically  5-10m.
Find out more about

Pole-and-line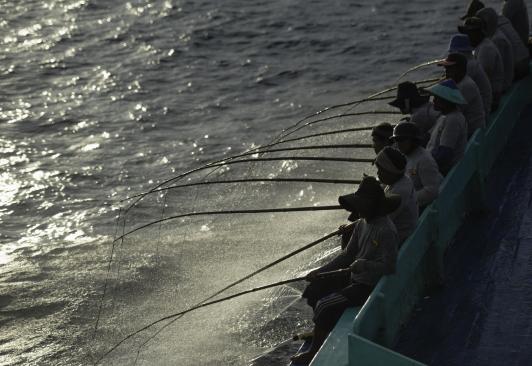 Yellowfin tuna are located around the world in warm tropical and subtropical waters, close to the surface of the ocean. The meat from the fish is pale pink in colour and mild tasting due to the lower fat stores in their body as a result of their location in warmer seas.
Find out more about

Yellowfin Tuna