Product
365 Canned Wild Tuna, Albacore in Water with Salt Added, 5 oz
Whole Foods Market
Albacore Wild Tuna in Water with added salt. 
The classic taste of albacore tuna caught in New Zealand and the US using pole-and-line. This tuna is a staple in any pantry and delivers a fresh and quality taste every time. The 365 range promises exceptional value at an everyday price, 365 days of the year.
Whole Foods Market is a retailer that you can trust to deliver high-quality products every time, packed full of vitamins and goodness. Their tuna is no exception.
Find out if this product is in stock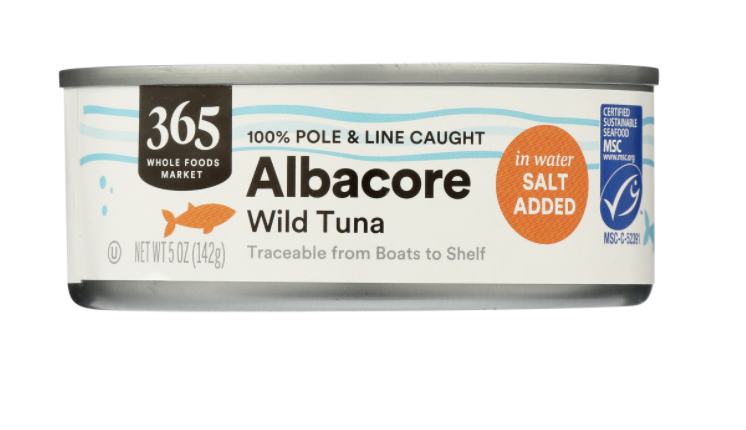 Pole-and-line!

This albacore tuna is pole-and-line caught, meaning that it was caught with one pole, one line, and one fish at a time.

This method of fishing provides minimal by catch, minimal plastic pollution and minimal overfishing, whilst delivering quality tuna to your plate.
Traceability

2018 Traceability Standards

In 2018, it was announced that all suppliers must use Trace Register traceability to comply with traceability standards set by Wholefoods to ensure the tuna that they sell to consumers is caught only using one-by-one techniques, completing Wholefood's aim to reduce bycatch and overfishing, whilst supporting the fishery communities.
Order up!

Ultimate Comfort

Wholefoods have an instore fishmonger ready to cut, peel and clean out any of your seafood for your, free of charge!

Luckily, with this convenient can, you won't need that here.
Whole Foods Market has a reputation for organic, sustainable and high quality produce across both ponds. Their canned tuna is all one-by-one products where the consumer can trust that the food they pick will look after the coastal communities, the ocean, and themselves.
Find out more about

Whole Foods Market
Troll fishing uses single hooked lines that are dragged through the water off the back of a moving boat. The disturbance caused by the rapid movements of the lures and hooks resembles that of small, schooling fish and attracts tuna to the boat. Once a tuna bites on the hooks the line is brought in, the tuna is quickly detached and placed on ice, and the lure is returned to the water.
Find out more about

Trolling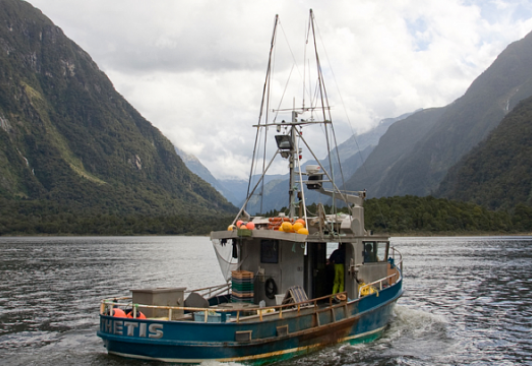 Albacore tuna have particularly long pectoral fins, which inspired their name "Tombo" meaning dragonfly, in Hawaii. This species of tuna is an important contributor to the US canned tuna industry, but can be eaten in numerous different ways.
Find out more about

Albacore Tuna