World Wise Foods is a UK-based, family-owned company that has been supplying high-quality food products since 2009. Our customers are leading retailers and food service businesses.
We supply our customers with a range of products including tuna, salmon, and pilchards. We are passionate about fishing methods that preserve ocean biodiversity for future generations and 100% of our fish is responsibly sourced as defined by the Sustainable Seafood Coalition.
Tuna caught using one-by-one methods is the gold standard for responsible sourcing - and it's the only tuna we supply. We offer skipjack, yellowfin and albacore tuna in a range of ambient formats.
All our tuna is sourced from one-by-one fisheries in the Maldives, Indonesia, Spain and the US - we are passionate about sourcing in this way supporting environmentally sustainable fisheries, and benefit local communities.
Through sourcing this way we directly contribute to UN Sustainable Development Goal 14 - life below water.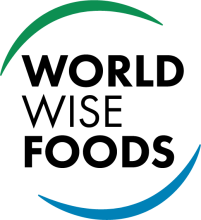 Supplying to
Engaged in industry level change

A selection of memberships for World Wise Foods include;

Sustainable Seafood Coalition Steering member

Seafood Ethics Action Alliance Steering member

Global Tuna Alliance Steering Committee member

Food Network for Ethical Trade & SEDEX member

IGD, IFST, Campden, FIIN & Anaphylaxis Campaign member

BRC Agents & Brokers

Organic Food Federation
Exclusively one-by-one caught tuna from small scale fisheries

World Wise Foods is committed to sourcing all our tuna responsibly from fishers using one-by-one methods.
We are passionate about these catch methods for their environmental and social sustainability credentials. They are highly selective, by-catch of non-target species is minimal and the simple fishing gear does not interact with marine habitats and is not typically abandoned, lost or discarded thereby minimally contributing to marine pollution.
Our focus on small scale fisheries also makes a significant social contribution. In many developing economies one-by-one fisheries make a significant contribution through the generation of foreign exchange from international trade, and the generation of employment. They also contribute to cultural identity, as they are often very people-centric and intrinsically linked to local traditions.
Our Strategic Partnerships

As well as being a founding member of IPNLF we also work closely with Human Rights at Sea and participate in several industry groups such as the Sustainable Seafood Coalition, Global Tuna Alliance and Seafood Ethics Action Alliance.


Our employees support charities of their choice each year such as Macmillan Cancer Support and Fare Share. During COVID our CEO John Burton donated 75,000 surgical masks to the National Disaster Management Authorities in the Maldives to support their frontline workers.
Mission and Values

Our core mission is to work with supplier partners to provide high-quality food products which exceed our customers' expectations.

Our values are;

SOURCE RESPONSIBLY: with specific regard to the environment and long term sustainability of the planet.

Put PEOPLE FIRST: whether it be our own employees, those within our supply chains or customers we will always operate ethically and with mutual respect.

Operate with the highest INTEGRITY: in our relationships with both customers and supplier partners.

Provide a work environment that is both INSPIRING and ENTREPRENEURIAL: a space where we can be proud of what we do.
The future of pole and line fishing is dependent upon fishermen being able to supply a responsibly caught product, whilst maintaining high-quality standards as well as proof of catch method. This is an ongoing challenge; a challenge that will require dedicated thinking from those with experience, expertise and a passion for ensuring sustainability in the fishing industry. 

—
Company Policies and Reports
OUR COMMITMENTS TO SOURCE FISH SUSTAINABLY
World Wise Foods will:
• Ensure 100% of our tuna is caught using one-by-one fishing methods
• Source 100% of our fish using responsible fishing methods from fisheries that are MSC certified or Fisheries in Transition (FIT); these may for example be in the process of MSC certification, or in a credible Fishery Improvement Project (FIP)
• Not purchase any fish caught within the boundaries of a marine protected area
• Not trade in endangered or critically endangered species
• Not purchase any tuna caught by vessels that are listed in each Regional Fishery Management Organisations' (RFMO) Illegal, Unreported or Unregulated (IUU) vessel list
• Ensure 100% of our fish is traceable from catch to consumer
• Continuously assess human rights risks in our supply chains, taking action to ensure human rights are upheld both by supplier partners and on-board fishing vessels
• Guarantee that all claims of responsible and sustainably sourced fish on our product packaging comply with the Sustainable Seafood Coalition (SSC) Codes of Conduct
• Support the long-term sustainability of ocean ecosystems by actively engaging in strategic partnerships and industry-wide initiatives
Further information can be found in our Sustainable Fish Sourcing Policy 
Fisheries Improvement Toolbox (FIT) Engagement
World Wise Foods was a founding member of IPNLF and World Wise Foods CEO John Burton was Chairman of IPNLF until 2021.
World Wise Foods is aligned to IPNLF mission as we only source from well managed one-by-one fisheries that; 
ensure important stocks of tuna are effectively managed
ensure the longevity of productive fishing for generations to come
safeguard the environment
support local communities
World Wise Foods has supported IPNLF plastic neutrality scheme and a number of other initiatives to improve the efficiency of fishing in the Maldives such as trials of bird radar. World Wise Foods has also supported a number of IPNLF advocacy initiatives such as the  Azores Declaration and engages proactively with industry-level discussions directly, and through IPNLF.