Tonnino is the #1 gourmet tuna brand in North America. It has been supplying US consumers with gourmet tuna in jars for almost 15 years.
Tonnino is distributed in over 10,000 grocery stores worldwide. It has a deep commitment to the environment and a flawless track record of sustainable fishing practices.
Tonnino's International Pole and Line Foundation (IPNLF) membership is another major milestone in its promise to supply high-quality tuna products while providing crucial support for all responsible and environmentally friendly fisheries.
Find Out Where to Buy Tonnino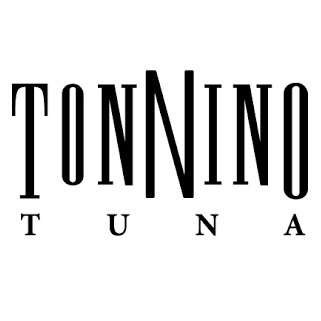 Products sold by
Tonnino
Tonnino produces delicious tuna-preserved servings in both jars and cans. It comes in an assortment of amazing chef-inspired flavors in either spring water or oil. Its tuna is sourced from responsible fisheries, including both FAD-free and pole-and-line ranges.
Tonnino's fishing vessels are all registered by Inter-American Tropical Tuna Commission (IATTC).
Tempting your Taste

A wide array of delicious chef-inspired tuna recipes is available on the recipe section of Tonnino.com
Wide Range

Tonnino receives whole tuna from many fisheries, including those of the eastern and western Pacific, Indian and Atlantic oceans. The company processes yellowfin, skipjack, bigeye and albacore tuna.
Water Recycling

Water is one of our most precious resources on this planet. Tonnino's water treatment plant helps move toward sustainable water usage throughout its operations. The plant filters, processes and purifies up to 98% of the water used for reuse in irrigating fields, but also in the production and saving of energy resources.
Blue Flag Award

Tonnino has a commitment to continually improve their environmental track record, as proven by being awarded the Ecological Blue Flag in four consecutive years. The Blue Flag program recognises and encourages good environmental practices of consumption indicators: electricity, fuel, water, paper, refrigerants, waste management, staff training and community outreach activities.
"Active participation in IPNLF is complimentary to the core principles of Alimentos Pro Salud and our Tonnino brand of gourmet shelf stable seafood. Respect for our employees, our communities and shared ocean resources are fundamental values we use to guide our efforts."

—
Company Policies and Reports
Tonnino developed a pole-and-line product offering exclusively for Whole Foods and they have been on their shelves since January 2018. Pole-and-line fishing uses one pole, one line, and one fish at a time, ensuring the lowest rate of bycatch, overfishing, and lost gear. This technique protects the oceans and is the most sustainable form of fishing.
Parent company Alimentos Prosalud was founded in 1973. With social responsibility as one of Alimentos Prosalud's core values, their actions are aimed at contributing to the social, environmental and education field of their collaborators and the community.