Ensis is a major tuna processing company based in the Maldives and founded in 2002. The company processes and exports fresh, frozen, canned tuna and tuna pouches to the international market. They support approximately 5000 fishers in their daily operations through employment, training, and loans.
Ensis is committed to environmentally responsible fishing practices and primarily source their tuna from local one-by-one fishers (pole-and-line and handline tuna fisheries). The company also owns a skipjack canned tuna plant, which started operations in 2019.
They are involved in numerous local and international projects, many of which revolve around the sustainability of the community both socially and environmentally. These projects include a tree-planting project with Hulhumale' Housing Development Corporation, a reef cleaning project with a youth NGO, and a plastic reduction initiative with the Ministry of Environment and Energy.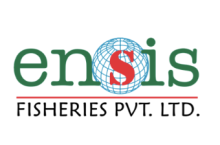 Supplying to
1049:1237

Female to Male gender ratio
100%

Percentage of One By One Tuna Sold
67.8%

Percentage of IPNLF Members One By One Tuna Sold
Community based

Ensis Fisheries supports local schools and community organisations with financial contributions and sponsorship. In 2017, Ensis received the Maldives President Public Service Award for contributions to the community.
Hands On Approach

Ensis Fisheries also financially support the fishing community within the Maldives where they supply from. They supply cool boxes and assistance in maintaining and preparing the vessels and gear. They are hands-on in this community operation.
Fishing for the Fishers

"Our goal is to give our fishers proper recognition for their unique, sustainable fishing method, and quality product produced, through positioning their fishery as the staple of excellence within the international market"
"We are delighted to join the International Pole & Line Foundation Membership network – their support of the Maldives one-by-one fisheries has made a tremendous, positive impact on the local fisheries and the businesses and coastal communities they support. We look forward working with IPNLF to develop and support one-by-one fisheries and ensure they get the recognition they deserve"

—
Company Policies and Reports
Ensis believes in sustainable practice with the fisheries that they work with. To Ensis, this means ensuring that every single fish that is delivered to their customers is individually caught in the most environmentally friendly manner, via pole-and-line fishing or hand-line fishing. They take pride in the fact that every tuna can be traced back to its origin. They are audited and certified by the local food and drug authority, major international certification bodies and audits from key customers. Moreover, they can export to some major supermarkets in Europe and the USA.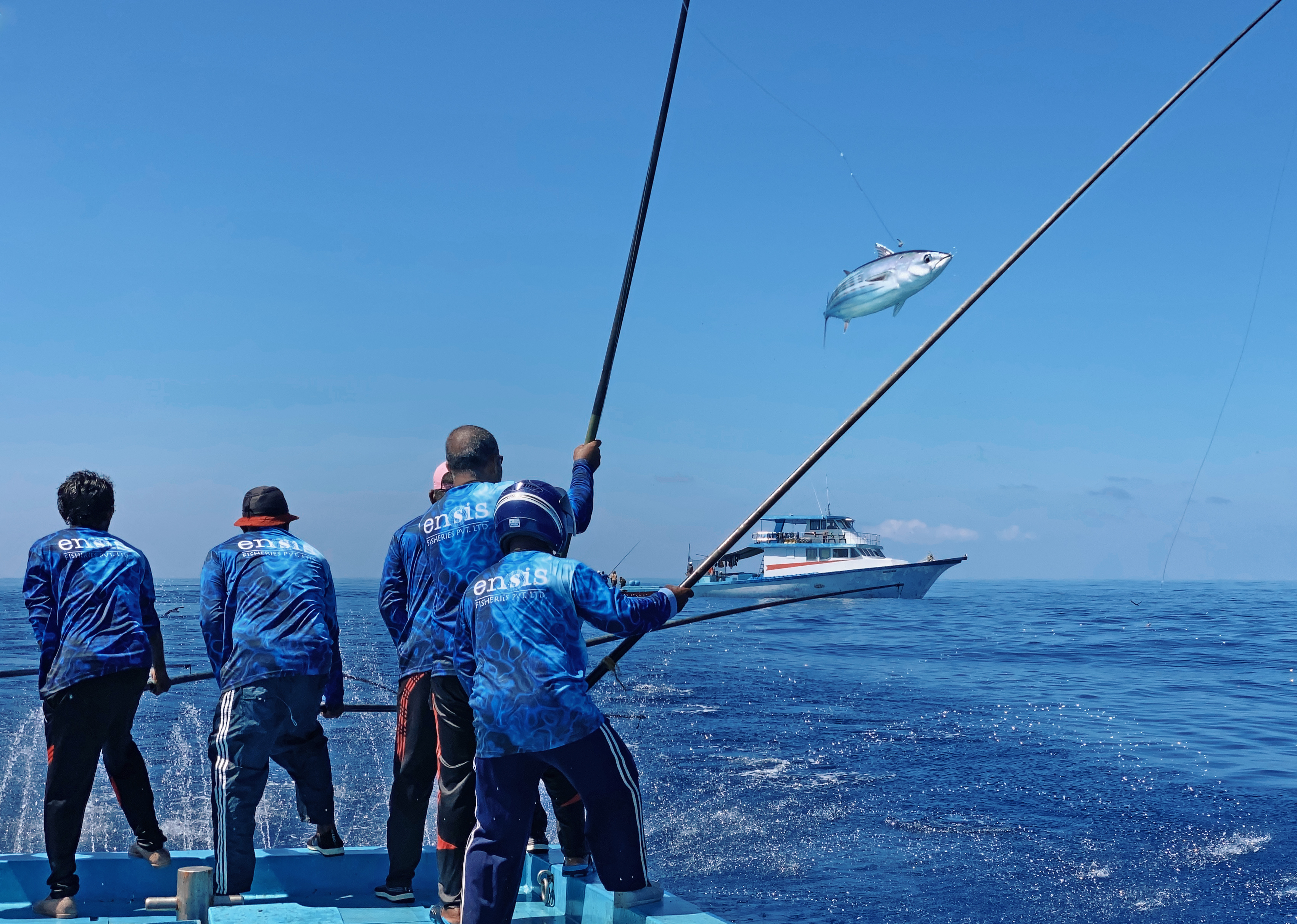 Fisheries Improvement Toolbox (FIT) Engagement
Best Practice
At IPNLF, we believe in creating a community between the small-scale fishers that we empower and champion, a community that spreads across the globe. Ensis Fisheries has been instrumental in building up the relationships between these fisheries by hosting our St Helena pole-and-line fishers when visiting the Maldives to share their best practice skills. Their commitment to continued Fisheries Improvement Projects is clear right at the very core of Ensis' operations and community engagement.
Marketing Engagement
Ensis pride themselves on the quality of their product and have stringent practices to ensure the quality of their tuna is maintained from the point of catch (where they provide fishers with ice boxes), along the supply chain till transportation and delivery in their refrigerated trucks.
Ensis also recognise the social contribution of one-by-one fisheries to the local Maldivian communities. To enhance these social benefits, Ensis work closely with the communities to bring change for the better by sponsoring local schools and community organisations, as well as training a new generation of fishers.