Caterers Choice is a leading importer for the UK foodservice and manufacturing markets. Working with many of the most trusted high street brands, Caterers Choice continues to be a key advocate for the Indonesian pole & line industry and for the sustainable sourcing of tuna.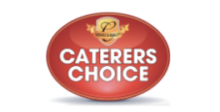 Supplying to
Yorkshire Born and Bred

Caterers Choice has headquarters are based in Yorkshire, which is fondly known as 'God's Own Country'
Tuna first

With tuna being a key commodity within the company's portfolio from the outset, it actively encourages best practice with regards to environmental issues and only work with canneries that are proactive in reducing their impact on the world's ecosystems.
Our membership of the International Pole & Line Foundation not only validates Caterers Choice's long-term commitment to helping deliver management measures that can effectively safeguard the future of global tuna stocks and those communities that are reliant upon them, it also helps provide some important environmental and social assurances that our customers and end consumers can buy into.

—
Company Policies and Reports
"Caterers Choice wholeheartedly believes that sustainability in sourcing is vital in empowering consumers to make choices that give back to the ocean and the coastal communities that provide their seafood. 
To do this, we have implemented several policies in regard to sourcing policy: such as 'one-by-one only' and no IUU or unregistered vessels"