Distributor
Camerican International, Inc.
United States
Camerican is a global sourcing company specialising in canned and frozen seafood, fruit and vegetables and speciality products. Based in New Jersey, USA, Camerican imports food from over 40 countries around the world and has one of the largest customer bases across the whole of the United States. 
Camerican is a strong supporter of sustainable, one-by-one fishing practices and sells a range of canned and frozen skipjack, yellowfin and albacore tuna sourced from a range of fisheries in Asia. The membership at IPNLF will continue to support their commitment to sustainability across tuna fisheries and products.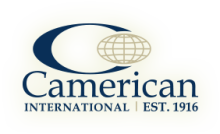 Supplying to
A Trusted Partner to Leading Brands

Camerican is a trusted supplier to many of the leading players in the industrial, retail, food service and chain restaurant sectors.
Giving Back

At Camerican, we believe in giving back to our community.

Over the years, we have donated over a million dollars' worth of food to those less fortunate. We are proud to support organisations that collect and distribute food to hunger-relief charities.
"We are proud to contribute to leading food banks and to do our part to work toward a future without hunger."
Worldwide Sourcing Capabilities

Camerican imports products from over 40 countries on five continents. Our Supplier Development Team is focused on maintaining, supporting, and expanding the stable of foreign producers who are most likely to help us succeed in delivering the value proposition we have committed to our customers.
Camerican prides itself on having established a dynamic, international network of responsible suppliers. We have carefully selected these partners over the course of many years to ensure that each actively contributes to our sustainability goals. As a key supplier of seafood products to the United States, Camerican is ideally situated to provide market opportunities for small-scale fishing operations catching high-quality tuna one-by-one. As a result, we help support those coastal communities that are highly reliant on these fisheries.

—
Company Policies and Reports
For over 45 years Camerican has been selectively procuring canned/pouch pack tuna and various seafood products through producers who follow fishing and harvesting methods friendly to the conservation of marine habitat. Their tuna suppliers follow certain protocols to ensure bycatch limitation such as 'Dolphin Safe'. They have also made further commitments like joining the Earth Island Institute. 
Camerican recognise the importance of Sustainable Agriculture and have placed this at the centre of their sourcing strategy. This involves working with over 2000 processors and growers in over 40 countries to ensure a larger picture of how successful policy and practice must be implemented. They actively encourage their suppliers to use Sustainable Agriculture practices such as Integrated Pest Management and Waste Water Treatment.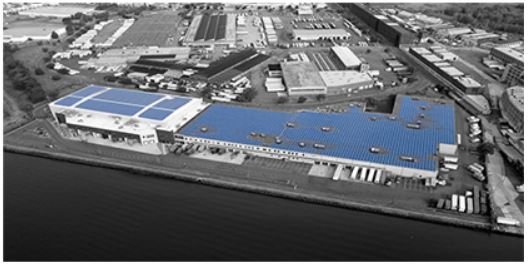 Fisheries Improvement Toolbox (FIT) Engagement
Camerican's ultimate goal is to develop and maintain a sustainable tuna stock and promote the health of our global ecosystem. Camerican is a strong supporter of one-by-one tuna fisheries. Further, they recognise the crucial contribution that these small-scale fisheries make to the socio-economic wellbeing of coastal communities. These commitments have been highlighted in their membership of IPNLF, joining us in our strategy to champion our one-by-one sustainable fisheries, commit to transparent supply chains, and recognise and support the coastal communities that feed us our tuna.
Camerican International, Inc. Blog