Bluefin Balear SL is a fish processor located in Alcúdia in the Balearic Islands, Spain. They specialise in the quick freezing of fish, crustaceans, molluscs and various other seafood as well as the preservation of seafood products through packaging and sterilisation. 
Long time friends and now partners, Toni and Edwin, have been fishing in the area for many years. In 2020 the two decided to set up a commercial fishing operation with a focus on premium, wild, line caught fish from Mallorca. 
Their fishery is controlled by the Balearic fishing authority, where species populations are monitored and controlled through strict annual quotas that aim to ensure the long term sustainability of their local fish stocks.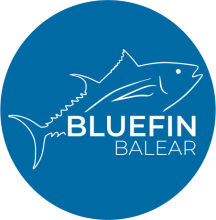 Supplying to
100%

Percentage of One By One Tuna Sold
Cold chain experts

In 2022, Bluefin Balear established their own state-of-the-art processing plant, where they prioritise the highest standards of fish handling and cold chain management. Bluefin Balear's cold chain begins immediately after the fish is caught when it is packed onto ice on board the vessel. The fish are then stored in -60°C degree freezers as maintaining optimal temperature conditions throughout the processing stages is crucial. This stringent temperature control helps to preserve the taste, texture, and nutritional value of the tuna, as well as prevent spoilage.
Strict quality protocols

Bluefin Balear's fish retain their optimal taste, texture, and appearance until they are expertly cut and processed. By using these methods and employing strict ice preservation, Bluefin Balear strive to provide their customers with the finest quality bluefin tuna products available.
Ike-jime

All fish caught by Bluefin Balear undergo the method for fish harvesting. This traditional Japanese technique involves a swift and humane process that ensures the fish's stress levels are minimised, resulting in superior flesh quality. Immediately after capture, the fish are promptly killed using Ike-jime, and then carefully placed on ice to maintain their freshness.
Family Run Business

Toni works alongside his brother and father to produce the highest quality tuna from their factory.
"I have witnessed firsthand the thriving bluefin tuna industry in Mallorca, where sustainable fishing practices and a commitment to conservation intertwine. The island's pristine Mediterranean waters provide an ideal habitat for these magnificent fish, and the local fishermen's deep knowledge and respect for the species ensure responsible harvesting. Mallorca has become a culinary haven for bluefin tuna enthusiasts, who savor the delicate flavors and impeccable quality of this prized fish, while supporting a sustainable industry that contributes to the island's cultural heritage and economic prosperity."

—
Company Policies and Reports
The Mallorca bluefin fishery is highly controlled by the Balearic fishing authority where specie populations are strictly monitored and controlled. Balearic fishing authorities have implemented a quota of 60 tons of Atlantic bluefin tuna annually for the Balearic islands fishery.